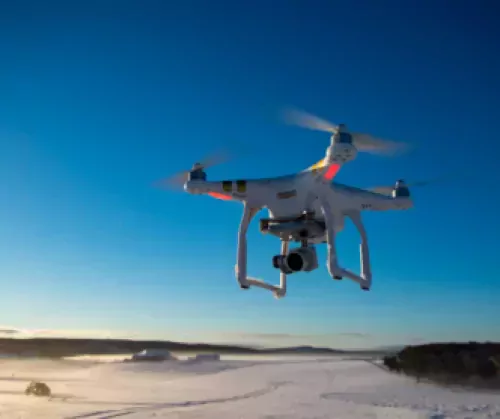 Organizations in the security guard industry are having to adapt quickly as technology is revolutionizing their service. From enhanced workforce training and customer experience to increased safety standards, there have been plenty of changes brought on by this technological shift. In this blog we explore how these advances mean a transformation for companies operating within the sector; from workflows right through to customers' expectations - all that they need to know about embracing tech-driven progress.
Technological Changes
The role of the security guard has undergone a significant transformation in recent years. Armed with an array of modern devices such as mobile phones, cloud software, drones and cameras along with biometric access control systems - not to mention robotic versions on the horizon - guards now have abilities that go far beyond traditional duties. Smartphones are particularly influential; no longer seen only for making calls or killing time, they can be deployed successfully to carry out key tasks assigned from within their positions.
In the security industry, mobile devices enable tasks such as scheduling & clocking in and out of shifts. As well as that, employers can receive no-show alerts and find replacement guards at the touch of a button. Smartphones are also being used to assist in operational tasks. Creating reports, verifying patrol points (guard tours), viewing site information, capturing site evidence and so much more. All of these tasks are performed in real-time. This drives the need for this information to also be available to supervisors so they can manage employees and stay up to date on customer sites.
It goes without saying that technology has, and will continue to improve the security guard industry. The right technology can keep guards, clients, and customers safer than ever before, which is a win-win for everyone.
Impact on the Workforce
Technology has driven significant change in the required makeup of the workforce within a security guard company. Guard companies now need to ensure that the staff they hire are tech-savvy and comfortable with change. Companies are moving away from manual processes and looking to automation to improve operations. Tasks such as shift assignment, manually performing guard tours, or confirming that a customer site is secure can all be automated with the right resources.
Security guards now carry their own smartphones. Some guards are also provided with a company phone to perform specific, on-the-job tasks. The company's workforce has to be comfortable using technological devices to perform their tasks. They also need to be trained properly to manage all the new types of technology that are available to them.
Guards perform check-ins directly from their smartphones, making buddy punching or time fraud far more difficult. Guards can also use field reporting to report incidents or provide key information to supervisors who are not on site. Supervisors benefit from having live, current insight into what is happening on client sites, from the comfort of their desks. Finally, supervisors can keep an eye on client sites and security guard duty with the live map view. They can see which guards are where, make adjustments as necessary.